What we do
Nightowl Design Studio is a small business based in the harbourside city of Gladstone in Central Queensland specialising in Web design, Graphic Design, Print and Signage.
Responsive Web Design
In the current internet landscape, it is more important than ever to make sure your web site is "responsive". In other words, you need to make sure it looks as good - if not better - from a mobile phone or tablet device.
Here at Nightowl Design Studio, we specialise in responsive web sites that look great on mobile devices so you can be confident that your site visitors aren't bouncing because of a bad experience from their device.
With an estimated 1.7 billion websites in the wild, we see a lot of "cookie-cutter" websites that are built using the same tired old templates. Whether it be e-commerce, informational, brochure, or any other type of site, Nightowl Design Studio can help you create a memorable online presence to keep your customers coming back.
Print & Graphic Design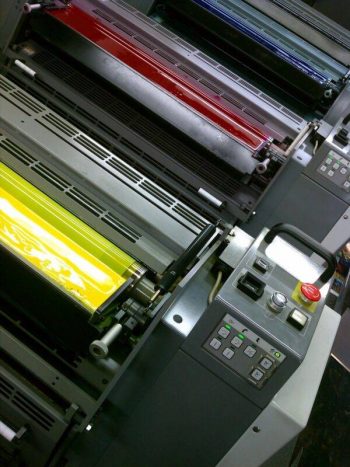 With over 20 years in the print industry, Daniel is well-positioned to advise you on the best approach to your printing requirements. Whatever you need from basic stationery, right through to a full re-brand of your business, Nightowl Design Studio is ready to assist you to achieve your goals.
Some of the products we can assist you with:
Business Cards
Letterheads & Stationery
Docket Books in Duplicate, Triplicate & more
Brochures & Flyers
Presentation Folders
Calendars
Plus many more!
Signage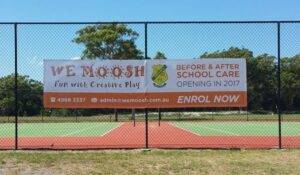 In partnership with one of Australia's largest sign companies, Nightowl Design Studios is able to provide our clients with a massive range of sign solutions including Banners, Mesh & Shadecloth, Alupanel, Corflute, and more. With some of the fastest turnaround times in the business, our partners assist us to help our clients stand out from the crowd!
Our Process
Here at Nightowl Design Studio, we want to help you create a unique presence that stands apart from your competitors. In short, we aim to help you attract more customers and help you grow your business. To achieve this, we follow a strict process throughout the project to ensure the best possible result is achieved for you, the client.
Assess Client Requirements
We aim to meet with our clients where possible to discuss the project requirements. This includes the client defining the goals of their website and what features in particular they would like to see
Branding
If you are an existing business and are happy with your current style (business logo, colours, etc.) then we will use those to create the style for the project. If your company has an existing style guide, even better!
If you are a new business, we can help to create a brand for your business and then utilise that in the project.
Client Provides Content
This is the time the client would need to have any copy and images/video ready to be included in the project. If Nightowl Design Studio are to provide copy writing services and photography/video services these will have been provided to the client for approval.
Approval Process
A proof will be provided based on the information from the previous processes. Any changes are applied throughout this process. Then a final proof will be provided to the client for approval. It is extremely important to be sure you are 100% happy before signing off to avoid costly production re-runs, etc. This includes layout, spelling, colours and overall general feel of the design.
Production
From this point, your project is put into production – whether that be coding your website or sending your print jobs to press. You will be notified as your project enters each stage of the production process
Delivery
Depending on the type of job, this may mean a few different things. Print jobs and signage will be delivered to a designated delivery point, while a website will be handed over with any other deliverables agreed to prior.