Choosing the best Web Designer for your project
Last Updated:
January 16, 2022

I began in the printing industry back in '93, operating reel to reel label and offset presses. I soon got bored and moved into graphic design before taking a break. Now I build effective, affordable websites that help business step up to the next level.
A good website can help improve your business. Just like a bad website can have an adverse effect on your bottom line by pushing potential customers away. Since this decision can have such a huge impact on your business, choosing the right web designer can be crucial.
Below is a list of important considerations when choosing a web designer for your project. But firstly, lets clear up an important distinction.
What is the difference between a Web Designer and a Web Developer?
The designer is the person who will design the look, feel & layout of your website. They will advise you on colour choices, typography, visual elements as well as site navigation and how the different pages interact with each other, external links and so on. A good designer will also be adept at creating custom graphics for your site.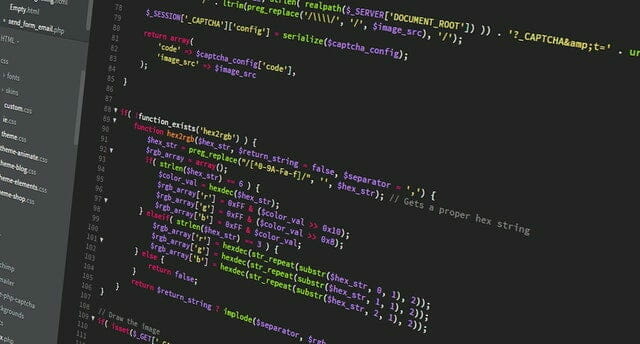 If your business is already established and you are now having a website built to add value to your customers and business, the designer will "translate" your existing company style to the website to ensure your branding strategy is maintained across the board.
A developer is someone who is more adept with the back-end coding of your website. They will have extensive knowledge with HTML, CSS, JavaScript and web languages such as PHP. They will be responsible for ensuring that everything "just works" so your customers have an enjoyable experience when browsing through your website.
Quite often, you will come across a web designer who will take on both the design and development tasks of the website. This is not an unusual scenario, but always make sure that you do your research before committing to the designer.
How do you find a good designer and how much should you expect to pay?
Although pricing is a very important factor when choosing a web designer, who you choose to work with may come down to personal choices regarding whether you want to work with a local designer, or if you're willing to work remotely via email, phone, video calls, etc. Other factors may include whether you get along with the designer. It can be difficult to work with someone if you don't see eye to eye – no matter how good a designer they are.
Following are some of the things you should think about when choosing a web designer for your next project.
Most designers will have some sort of portfolio of their work. Have a look through their recent work and see if you like the kind of work they do. Does their visual style resonate with you? Is there variation in their work from project to project or are they all very similar?
Are they interested in you and your business? A good web designer should want to know as much as possible about your business, your target market, the goals of the business and website. The more information the designer takes in, the more likely they are to come up with a design that reflects the needs of you, your brand and your business.
Can they provide you with a structured plan that leads through the processes of building your site?
Do they include online marketing and Search Engine Optimisation as part of their services? Having a great looking and functioning website with all the bells and whistles is pointless if nobody knows about it!
Once the content and functionality of the website have been discussed, can the designer give you an itemised estimate of their fees to build the site? Depending on your needs, quality websites can vary greatly in cost, so be sure that they have included any of your functional requirements in their estimate. The type of website you require can greatly impact the costs associated with building the site so make sure they have a clear understanding of your requirements from the start. If you are unsure, don't be afraid to seek clarification on any aspects of the estimate. Any good designer will be only too happy to discuss your concerns and work with you to come to a mutually suitable arrangement.
Make sure you understand the designers billing policies. Some designers will charge an hourly rate with payment schedules. Others may charge a specified percentage once certain milestones of the build have been reached and may require an initial deposit on project commencement.
The final budget is your responsibility as a customer. You have the final say on whether any add-ons are included after the initial design brief has been agreed upon. You also need to understand that any design or functionality add-ons that you wish to include will vary the final costs if they weren't agreed on in the initial scope of work.
Do they offer a maintenance management plan for once the website has been handed over to the client? This will usually include backend updates to any plugins they may have used and general system maintenance – excluding content or design updates – for a small monthly fee.
If you are planning to maintain the website yourself, can they provide tutorials or information on managing the backend of your site? Which technologies will you need to have an understanding of to maintain the site effectively?
Similarly, who will be responsible for keeping the content updated? Again, the designer may offer content update packages to keep your site up to date for you.
Make sure that you own the website domain – even if the designer registers the domain on your behalf. Also make sure that you own the copyright to any content, custom graphics that were created on your behalf and any custom coding work. This should all be covered in a contract agreed upon before any work has commenced.
Can they confidently meet your deadline? Discuss any deadlines you may have with your designer and ensure that they are realistic. Keep in mind that deadlines can often be missed due to clients not being able to provide all the required information such as graphics and content in time, so you need to make sure the project is not going to be held up from your end.
Finally...
Having a well designed and developed website can have a dramatic impact on the success of your business. Doing extensive research and interviewing potential web designers before you start your project means you're more likely to find a designer that:
can do the work you want;
is willing to listen to you as well as offer advice; and
can create the type of site that reflects you, your brand and your business positively.
If you're currently in the market for a web designer for an upcoming project, we'd love to chat with you about your needs. Click here to start a conversation about how Nightowl Design Studio can help you with your business.
If you know someone who might be interested in this content, we'd appreciate you sharing with them